As experienced flat roofing contractors for commercial buildings, we can say with certainty that the biggest advantage of a flat roof is the cost. The reason why flat roofs can prove to be less expensive than other solutions is because they allow a quicker installation, easy maintenance, superior energy efficiency, and a longer lifespan. This makes flat roofing a smart solution for businesses in both the short and long term.
As flat roofs only have a slight pitch, it is much easier to access the roof of a commercial building with a flat roofing system installed. This ease of accessibility means that they are easy to maintain and costly repairs can therefore be avoided later down the line.
Flat roofs are versatile in their design, covering the roof entirely whilst utilising the space that's on offer. Many commercial buildings use the flat space to install solar panels, or units that would take up too much space inside. You're also able to choose from a variety of quality materials and techniques to suit your building and environment. For those conscious of their carbon footprint, many systems make use of recyclable materials, whilst the design enables a living roof to be installed.
Flat roofs are extremely durable and are designed to survive the elements, whether that's wind, rain or snow. Most quality products have a life expectancy of 30-40 years, with Hot Melt systems lasting up to 50 years.
A professional installation utilises thermally efficient materials to prevent heat loss through the roof and reduce the amount of energy required to heat or cool the building throughout the year.
Whether your property needs a refurbishment or you're beginning a new build project, the costs you are incurring will always be a priority. As mentioned at the beginning of this article, flat roofs are a popular solution as they are cost-efficient; quality, flexible materials with a fast installation.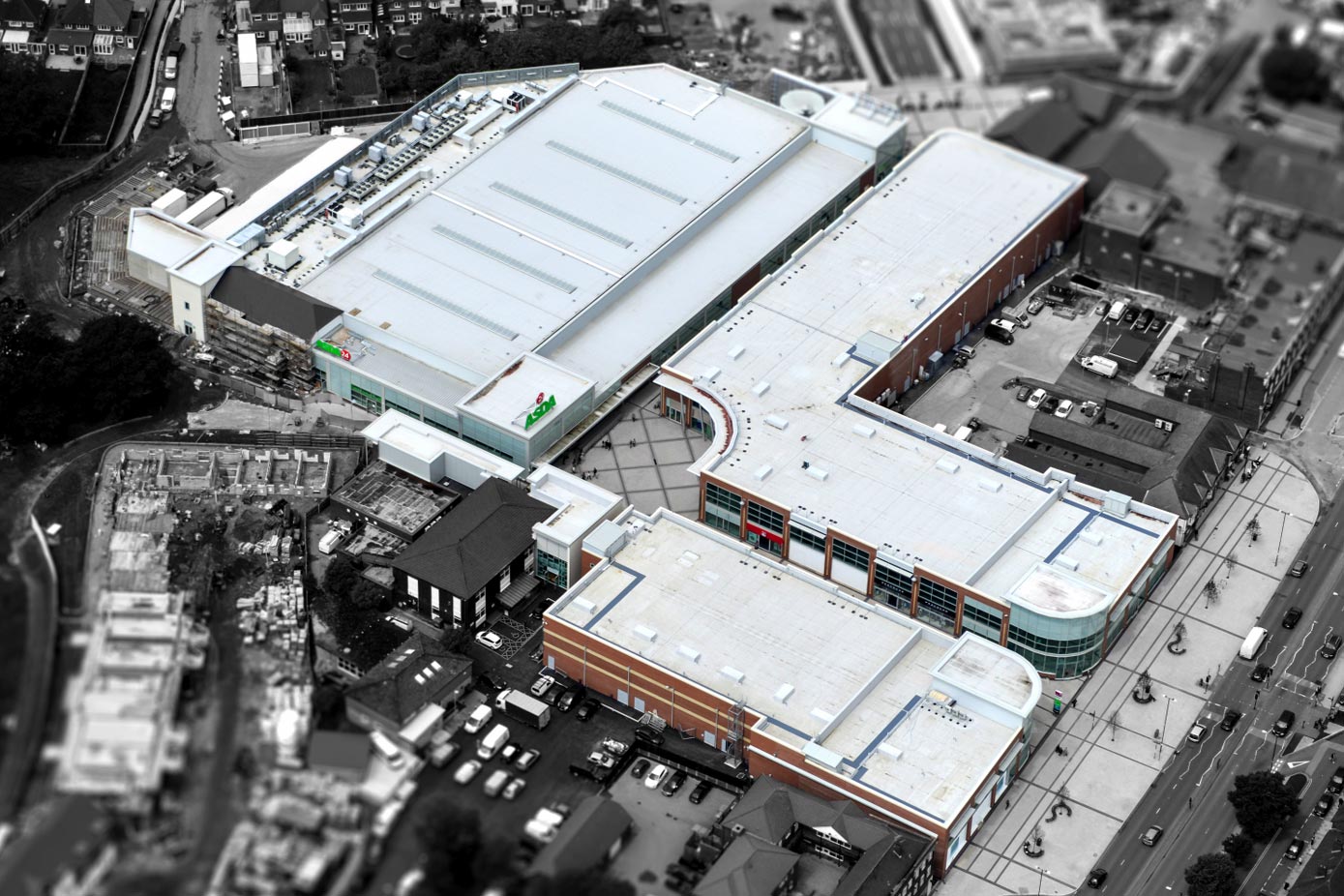 See Parkgate Shopping Centre project
Speak to a professional contractor
Commercial flat roofing is ideal if you're looking for a long-term and reliable solution for your business. Sage BEC's team of experts can help you choose the right solution for your property whether that be single ply roofing or a more traditional looking option. Regardless, you can trust us to deliver a high quality installation on time and to your spec.
Get in touch today to discuss your project and to get a commercial flat roofing quote.