INDUSTRY LEADING ACCREDITATIONS & CERTIFICATION
Sage BEC are dedicated to delivering a quality service for every aspect of our work, and through industry leading accreditation services we can ensure that our work doesn't drop below the high standards that we set ourselves. We want our clients to have absolute trust in the services that we provide and you can rest assured that we deliver a high standard of quality through the accreditation's listed on this page.
SAGE BEC ACCREDITATIONS AND CERTIFICATIONS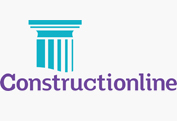 Constructionline is one of the industry's leading services used by buyers to assess current and prospective supply chain partners, giving them peace of mind that they are fully compliant and working within the industry's standards. Constructionline is continually assessed and updated to ensure the industry is moving together in the right direction and building a better and more sustainable future. The gold standard is the highest level, which illustrates Sage's high standards of working and continued determination to be part of improving the future of the construction industry.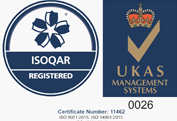 The ISO standard is an internationally recognised accreditation based on the quality of a business's management system in a certain field. We hold certification for three of the key standards in the construction industry. These are ISO 9001:2015 for our Quality management system (QMS), ISO 14001:2015 for our Environmental management system (EMS) and ISO 45001:2018 for our Occupational Health & Safety management system (OH&SMS). All of these contribute to the continued development and maintenance of our complete business management system and ensure we are managing our organization in line with the structure of leading businesses across the globe.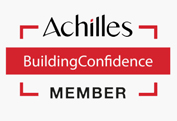 Achilles Building Confidence is one of the most in depth construction accreditation standards available; and Sage BEC is qualified to level 5 – the highest level of competence available. The service is designed to meet the increasingly demanding legislative and risk management requirements of construction clients. The rigorous audit process ensures compliance from all aspects of the business including company systems, health & safety, sustainability, Corporate Social Responsibility (CSR) and labour compliance. This scheme is developed in line with best practice across the industry, something which Sage BEC are dedicated towards.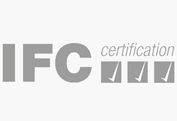 The International Fire Consultants (IFC) is a specialist engineering consultancy that delivers independent, unbiased and industry leading fire safety solutions and advice to professional businesses across a wide range of sectors. In the construction industry fire safety is paramount, so through the professional assessment of the design and installation of our systems by IFC, our customers can be fully assured that our works are delivered with safe and practical solutions as the top priority.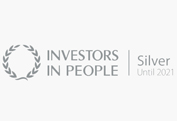 Investors in People – Our training and development plan, company and job procedures, quality control, health and safety and supplier assessment, all form part of our IIP recognition. Further details of the IIP programme may be found on the IIP website, which may be found by clicking on the logo.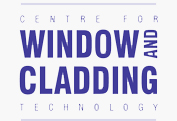 The Centre for Window and Cladding Technology (CWCT) is a leading information provider and trainer in the field of building envelopes and glazing. They provide a wide range of advice and information to the industry with the assistance of its members, and through our own membership, we hope to not only gain improved technical information and knowledge relating to building envelopes, but also use our own experience to share this information with others in the industry, creating a much-improved workflow.